TOA Condemns Counterfeiting!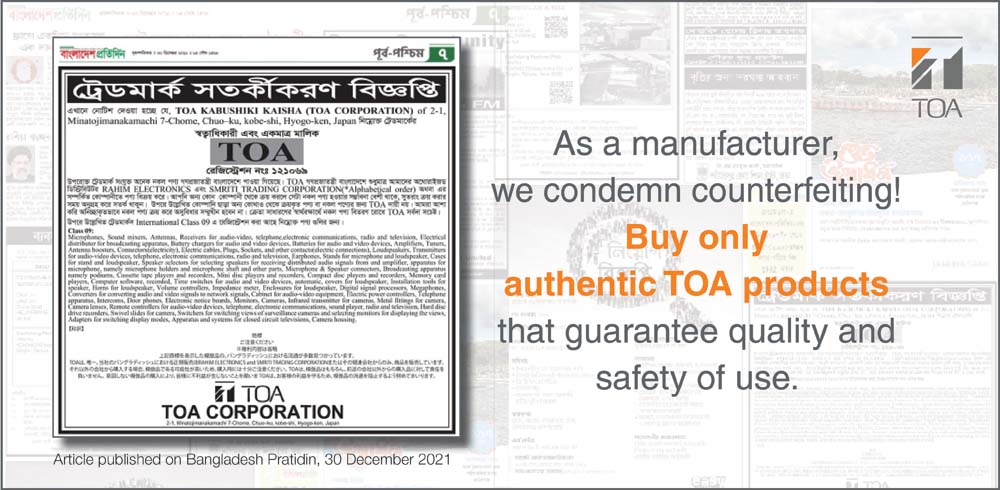 We have recently learned of counterfeit TOA speakers, driver units and microphones manufactured illegally with TOA logo being sold by unauthorized distributors and resellers particularly in the East Asia region. As a manufacturer, we condemn counterfeiting and will endeavor to prevent the distribution of counterfeit products in order to protect the interests of our customers.
We have published a Trademark article on Bangladesh Pratidin on 30 December 2021 which also mentioned the sales of authentic TOA products are only through our authorized distributors Rahim Electronics and Smriti Trading Corporation in People's Republic of Bangladesh or its related companies.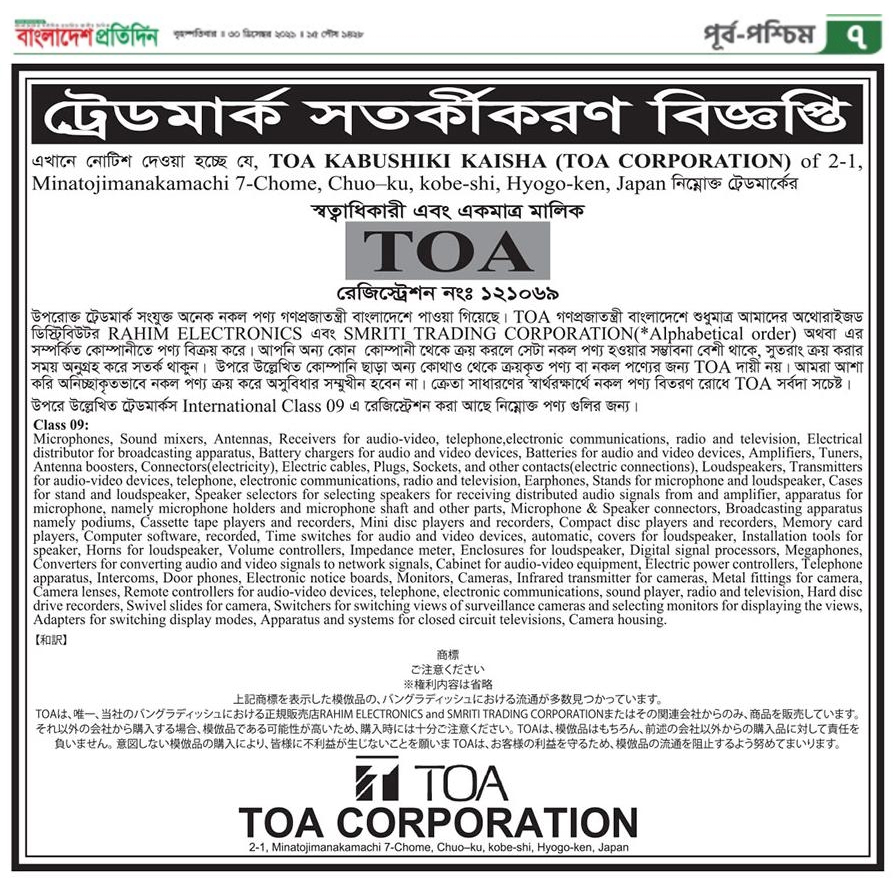 We hereby would like to encourage all customers to buy only authentic products which guarantee you quality and safety of use and buy only from our authorized distributors and their related companies.
Be ware of counterfeit products, read up the counterfeit notice for more detailed information.
Learn how to identify a fake product today!
Date: 30 December 2021